Settling in at the International Ceramic Studios in Kecskemet, Hungary. Direct flight from Glasgow made it very easy to get to Budapest, and then a 45 minute drive.
The studios are beautiful, an enclosed world of their own, in the centre of Kecskemet. I have my own comfy white room, and have had the guided tour, so know where the library, plaster room, laundry etc. is. Have also a workspace, beside Richard Notkin, who I don't think will be too noisy ;O)
Have got down to some work, and made a one piece plaster mould of a book cover. It feel bad to ruin a book, even from the charity shop, so sorry to Marian Keyes. Looking forward to trying out the clays here.
Some people have already arrived for the symposium, and more will arrive today.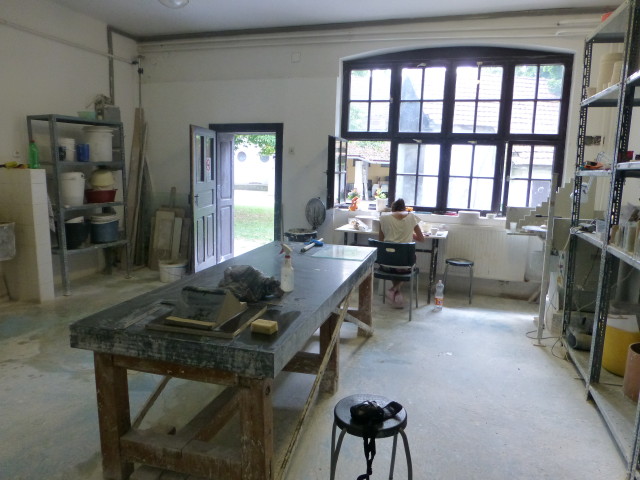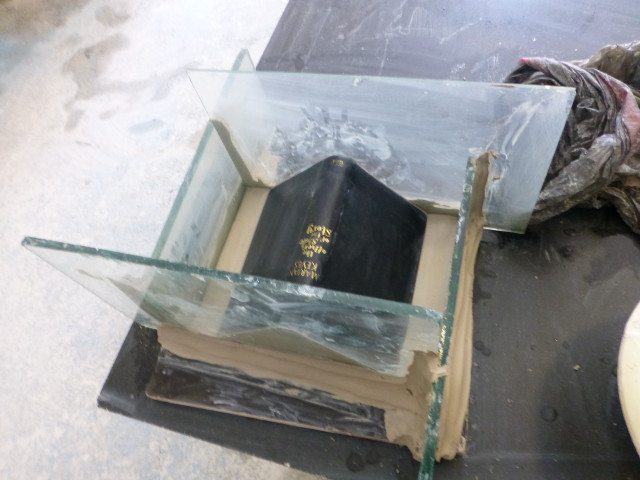 Had my first even intensive massage yesterday. An hour and a half of unknotting my muscles, it was great, and my back and shoulders really feel the difference.