Got my book mould made on the first day here, and now testing the different clays. There are two porcelains here, but they go to a far higher temperature than my Magma porcelain, so though I've made some test tiles of them I think that I'll be using the white stoneware for my actual pieces.
The biscuit firing of the test pieces cooled this morning, and I've got the underglaze on and back in the kiln. So tomorrow I'll see what the results are at cone 6.
I've press moulded a book cover, and made the pages, not illustrated yet !
Erna and I did our presentations last night, and they seemed to go well. Richard Notkin and Adam are presenting tonight, so looking forward to that.
Richard Notkin from the USA, doing his meticulous detailed work -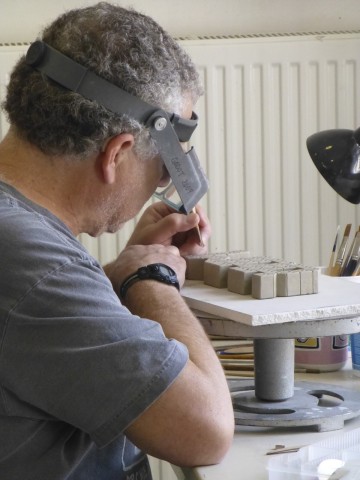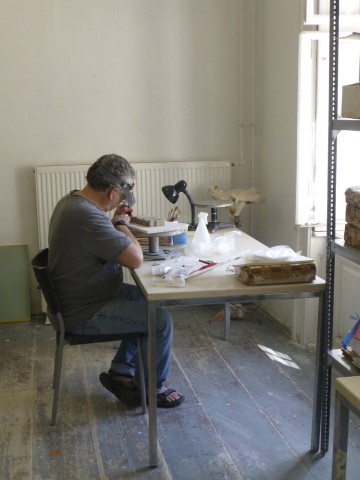 Erna Aaltonen from Finland, from the village that makes the scissors -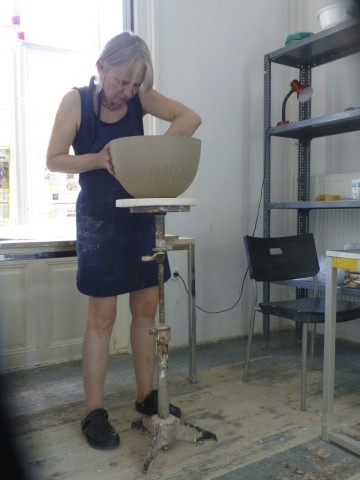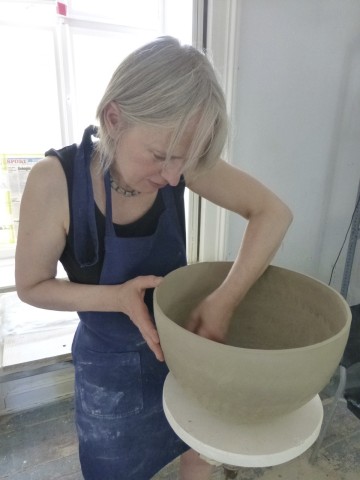 Peter Kemeny from Hungary -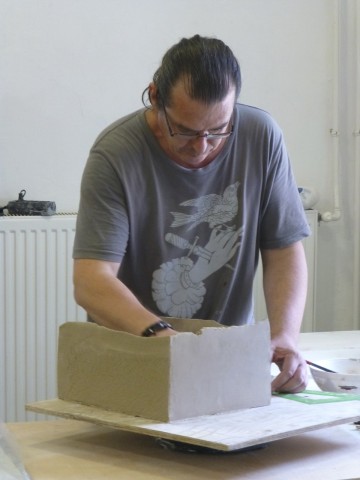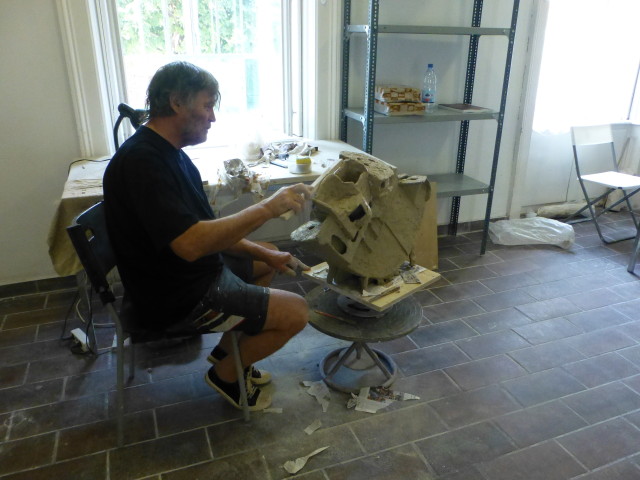 Audrius Janusonis from Lithuania -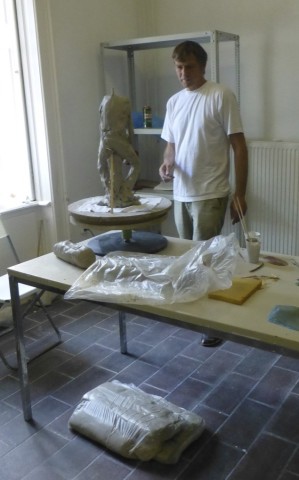 Adam Csaba Szabo from Hungary -